Eye Health
---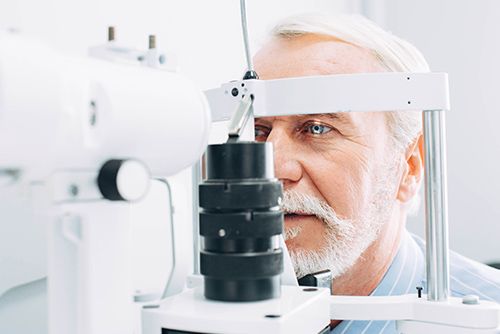 Your eye health is so important! Maintaining healthy eyes can help you maintain good visual acuity. Good vision is important in the life of a child and an adult – because good vision can help you in school, in your job and in all other aspects of life.
But how do you maintain good eye health? Knowing what you can do to keep your eyes healthy and how your eye doctor in Indian Trail NC can play a role is important. Here's what you need to know.
What You Can Do to Maintain Eye Health
There are many things you can do to maintain healthy eyes. Some basic suggestions:
Wear personal protective equipment when using power tools and engaging in activities that can lead to eye injury.

Know the symptoms of an eye problem (blurry vision, loss of peripheral vision, eye discomfort, etc), and see an eye doctor if this happens to you.

Wear sunglasses when outside to protect your eyes from UV rays.
Services We Provide at Premier Family Eye Care
It's important to see your eye doctor on a regular basis, even if you've never had vision trouble in the past. At Premier Family Eye Care, we provide a range of services, from comprehensive eye exams in Indian Trail, NC to prescription sunglasses.
Comprehensive eye exams

Contact lens exams

Prescription sunglasses

Prescription eyeglasses

Contact lenses

Emergency eye care

Pediatric eye exams
Signs You Need to See the Eye Doctor in Indian Trail NC
How can you tell if you need to see your eye doctor? Knowing the symptoms of a problem is important. Here's what to watch for:
Blurry vision

Eye discomfort

Eye pain

Red eyes

Irritated eyes

Sudden appearance of more floaters

Wavy vision

Vision loss

Double vision

Halos in your vision

Eye strain

Eye fatigue

A feeling of pressure in your eyes
Who Needs to See the Eye Doctor?
Everyone needs to see the eye doctor. School age children should see the eye doctor once a year before school starts. Once into adulthood, let your eye doctor decide how often you need to come in for eye exams. Your eye doctor may recommend you come in more frequently, if you're at risk for eye conditions – or your doctor may recommend less frequently, if your eyes are healthy.
Call Your Eye Doctor Today
At Premier Family Eye Care, we provide a range of eye care services to patients to help them maintain eye health in Indian Trail NC. Call today to learn more and make an appointment for an eye exam.