Eye Disease Management
---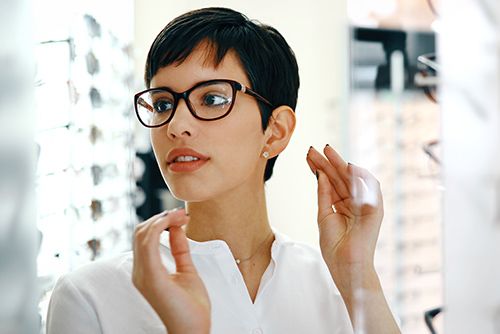 Nobody wants to discover they have a disease that could impact their vision. But if you struggle with diabetes, hypertension, or another chronic medical condition, it's vital to take especially good care of your eyes. This is why eye disease management should top your daily to-do list. Losing part or all of your vision can often be avoided simply by keeping regular appointments with your family physician and your eye care professional in Indian Trail, NC.
What Does It Mean to Manage an Eye Disease?
Managing your medical condition, any condition, means learning how to keep it from worsening. When it comes to your eyes, this can mean learning how to control blood sugar and blood pressure levels so they don't begin affecting your vision. It may mean seeking immediate treatment for problems such as blind spots or tunnel vision. It may also mean scheduling simple procedures to remove cataracts or to relieve pressure inside your eye. Mostly, it means seeing your eye doctor regularly. This may enable them to identify eye diseases in their earliest stages, when intervention means the most.
Most Common Forms of Eye Disease
There are many conditions that affect the eyes, including nearsightedness, farsightedness, and astigmatism. But these aren't really eye diseases, and all can usually be treated by corrective lenses. However, other eye conditions require more care and maintenance. These include conditions such as:
Diabetic retinopathy

Glaucoma

Macular degeneration

Cataract formation
If left untreated, these can lead to seriously impaired vision or even complete vision loss.
At Premier Family Eye Care, our experienced vision specialists have the skills and knowledge to help you manage how seriously a chronic medical condition affects your eyes. Through regular vision screenings and diagnostic tests that measure things such as the curvature of your cornea, and how easily blood moves through the tiny vessels in your retina, we can detect problem areas before they have time to worsen. Using early intervention techniques, we can prevent or delay continued vision loss.
See Your Eye Doctor Today
If you struggle with a medical condition that puts your vision at risk in Indian Trail, NC, call Premier Family Eye Care today and schedule a consultation. A friendly and experienced member of our team will take your call and schedule a time that's convenient for you. Through regular checkups and annual vision screenings, we can help you manage the impact your illness has on your eyesight. Call today to learn more.